Hair is an accessory that can make a huge statement in your look, and anyone who's into fashion knows how important it is to have one that's on point.
Past few years we saw emphasis on embracing natural texture and no-fuss hairstyles, whereas 2023 is gearing up to be all that and a little something extra.

We're taking low-maintenance styling up a notch with statement-making cuts that do all the work and call back to decades past. If you've been wanting to make a chop, there are shaggy layers, blunt fringe, and retro styles just waiting to be shorn. We're talking modern updates on vintage bobs, bangs, and long cuts, too.

Here are the trendy haircuts you'll be seeing everywhere this year.
With that in mind, we've compiled our list of the top hair trends to watch out for in 2023.
1. Layered hair: The layered look has been around for years, but this year it's going to get a serious makeover. It adds much more texture to naturally fine hair! Layers and more layers—focusing midway down the hair to the ends ensures you don't lose too much volume

Butterfly Layers
The butterfly cut is everywhere this year—why? Clients love the high-volume, face-framing layers they're seeing on the internet. These blended, face-framing layers build volume and connect to the fringe and perimeter for a cohesive look.
2. Short hair:
Short hair cuts are huge in 2023. Trend gurus are raving for lots of pixie cuts, short bobs, fringes and styles of the short variety. Short crops and bobs will be the most in-demand cuts, we see it 🙂

Bobs are getting much shorter, expect to see a shorter, square length. For 2023 it will have an updated feel with more layers and softer cropped fringes, like a '70s or 90s-esque curtain bang, and copious amounts of movement made easy from internal layers.

Can't decide which way to go? Bob or PIXIE? We've probably put two and two together and figured out that the Bixie haircut is a hybrid between the popular pixie and bob haircuts, a pretty elite duo.

It's got all the texture and shape of a pixie, but with more of a bob length and a ton of wispy face framing texture. It's a great option to transition your pixie if you still want that cool edge but want to grow it out. Or if you're over the long lengths then it's a great happy medium," he adds.

Bixie haircuts are best suited to straight or wavy hair textures. They can be easily tailored to flatter most face shapes. To get the style, ask for shorter layers around the crown and longer layers towards the ends. The layers should blend into a neat curtain fringe at brow level.
We have listed 8 hairstyle trends for 2023 that will make you look gorgeous and feel amazing!
1. Long and Luscious

For many, long, luscious locks are the gold standard of a good women's hairstyle. But having stunning, longer hair means more than just growing it out – knowing the best styles for longer hair is key to making the most of your look. Fortunately, there are a variety of cute cuts and styles to try out which are perfect for long-haired women.

Struggling to grow your hair? Add a few taped-in hair extensions, as are many celebs. They are easy to put in and out. Speak to your Stylist to recommend the right length and number of pieces that you gives you the much need volume

Major Waves
This year, one of the major long hairstyle trends is for voluminous waves. Like the 90's supermodels often rocked.
Although this look can be hard to master, it's not impossible. To achieve this style at home, blow dry sections of layered hair with a barrel brush, and pinning those sections with rollers before letting it all out. This helps to add both volume and movement to your locks and also frames the face in a flattering way.
Embracing Natural Curls
Blessed with a curly mane? Now is your time to shine! Curls are finally getting the appreciation they deserve as more and more people rock their natural textures. This trend isn't reserved for a single length or style; instead, it's all about giving your natural waves, curls, or coils their best shape and definition. Just make sure you use a salon recommended product to maintain the shape and control the heat induced frizz

And if your hair is poker straight?
Long term? Consider a perm!
Short term? Invest in a curling iron and some hair spray.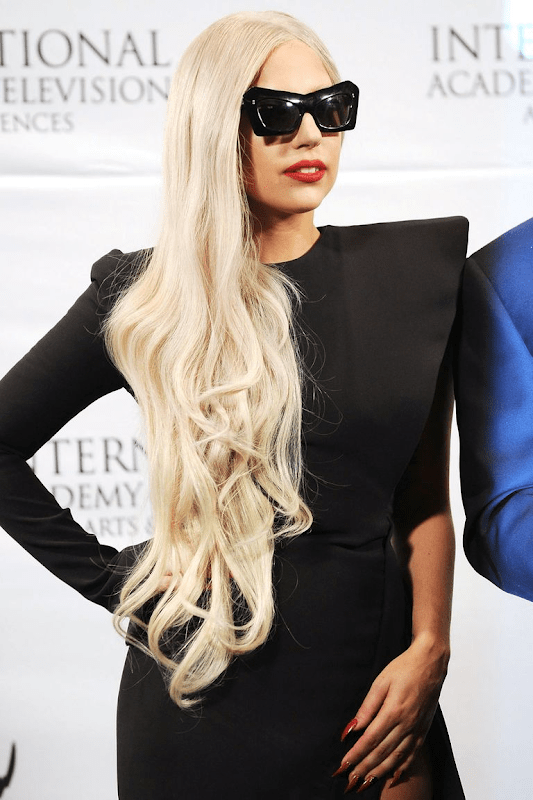 The 90's Midi Flick
Don't like your hair too long, or too short? The '90s midi cut is the perfect middle ground. Instead of it being one length at the shoulder or collarbone, it should have a ton of movement allowing it to be more voluminous and fluffy.

The '90s midi flick cut is a layered haircut that's longer than a bob and has a stylish flick of the ends. It is a cousin to the mid-length hair trends we're seeing now and delivers a choppy texture around the face, layers up top, and usually falls at the collarbone or just below it.

The haircut is known as a more grown out bob that has a cute, retro look to it. Think of the iconic '90s hair trend of Rachel Green from "Friends." With the midi flick, you'll also have bouncy layers that flip out and give your hair an elegant, nostalgic look with a modern twist to it. Our stylists say, this style has a messy, effortless look to it that you can rock anywhere — whether you're heading out for a fancy dinner or to the grocery store. The midi flick is a go-to style for any day.

This haircut looks great on medium to thick hair types as it keeps its shape and hold." Many haircuts suit all kinds of hair types, but when it comes to the '90s midi flick cut, hair types that have a natural wave and good amount of thickness look best. Although this hairstyle looks super effortless and easy, it's important to style it correctly to make sure the ends flick out and give you that bouncy look.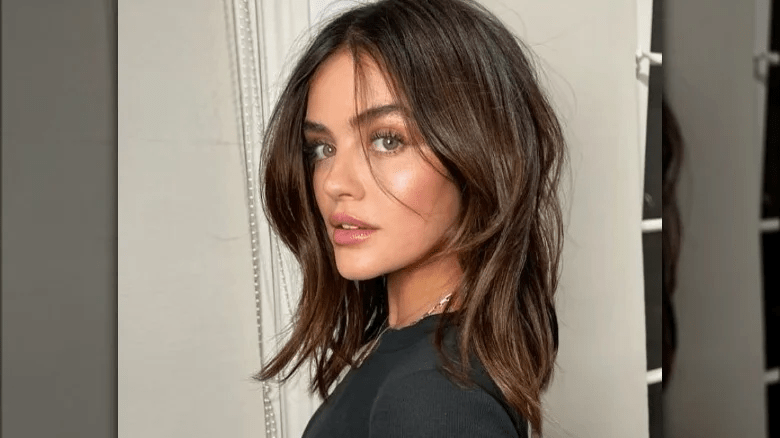 For this '90s blow-out aesthetic, there will be some styling involved.

As a rule of thumb, any length that's at the shoulder and shorter is in a 'style' so a simple hair wash and air dry will have you looking cool. Any length longer than the shoulder needs styling. It should be cut well enough to wash and leave to dry naturally, as a great cut should give you versatility. But with more length you usually have to style it to maximize your cut, so get your styling sessions booked with your stylist for your next coffee date
Curtain Bangs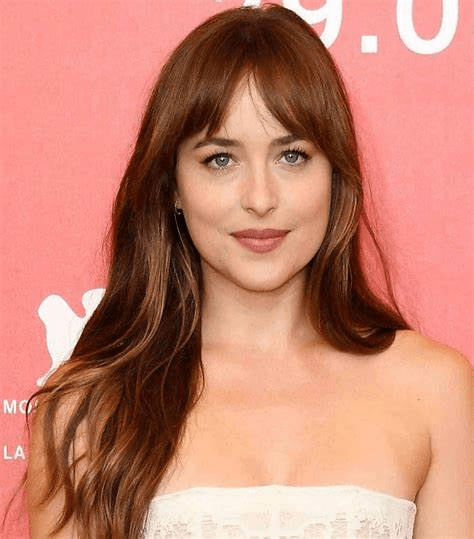 A new way to make your hair stand out. Curtain bangs are a great hairstyle for women who want to add height and volume. The ultimate in chic and modern. A full head of bangs frames your face, emphasizing your cheekbones and making you look years younger.
Curtain bangs are a chic new hairstyle that's perfect for hot summer days. They're super easy to style and make you flaunt like you just stepped out of a photo shoot.
Wolf Cut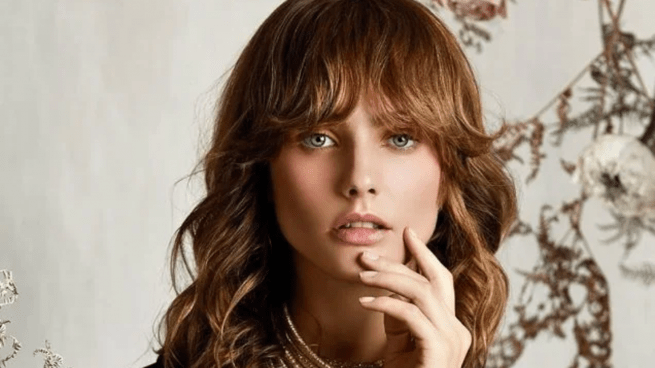 The wolf cut is a popular hairstyle that makes you look sophisticated and beautiful. This hairstyle has gained popularity in the last few years and is still strong. The wolf cut is similar to a mohawk or shaved sides, but instead of being shaved, it has a long front fringe on top.
The wolf cut looks best if your hair is long enough for your fringe to touch your shoulders or even past your shoulders, depending on what length you want your hair to be at. If you have short hair, then it will work better if it's layered over one shoulder.
Wolf cuts can be done with both natural and synthetic hair types. Still, they are most commonly seen with synthetic hair due to their durability and ability to hold style without fading or frizzing out over time, as natural hair does.
Trend Alert!  Farrah Fawcett's 'anti-gravity hairstyle'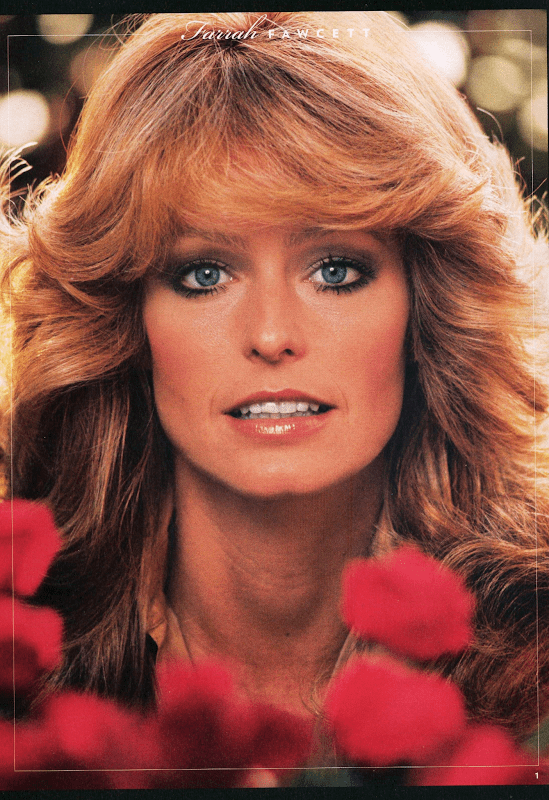 There was a time when Farrah's hairstyle was in trend, and girls were going gaga on the same.

The Farrah Fawcett hairstyle is still trending in 2023.

The style consists of long hair parted to one side and curled at the ends. The hair is often worn loose or with a headband or bandana around the forehead. Instantly recognizable for her gorgeous, voluminous locks, Farrah Fawcett was the hair "influencer" of the time. Weightless waves like hers are the perfect balance of glamour and warmth, and they paired perfectly with Fawcett's wholesome beauty persona.

The Farrah Fawcett hair look also translates well from day to night, meaning this might be your new favorite office-to-dinner date 'do.
Textured Lob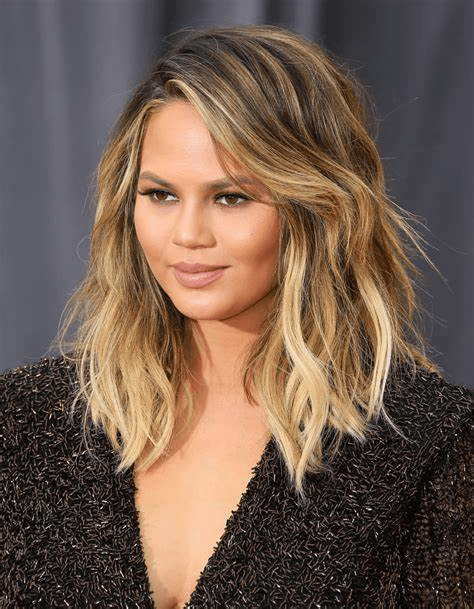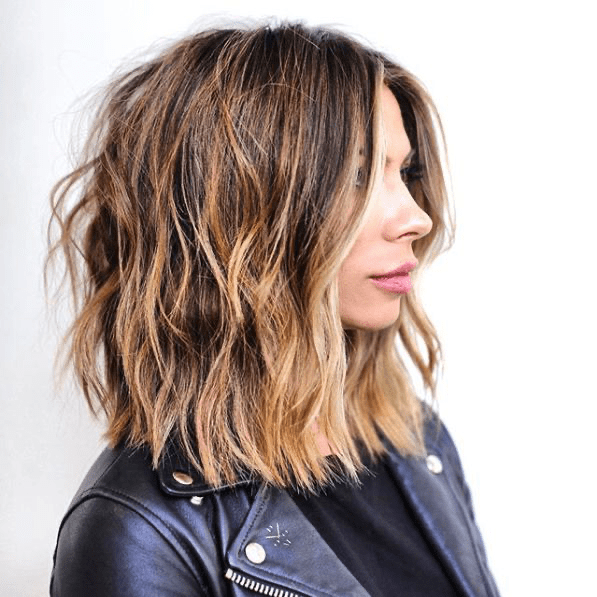 The textured lob is another iconic style that is trending in 2023. It's a long bob haircut with texture and movement. The texture of the hair is created by applying a product such as a salt spray or pomade to dry hair and then blow drying it. The result is a more natural look than you would get with a straightener or curling iron.

The textured bob is similar to the lob but has more volume at the top and less length through the back. This hairstyle also looks great on all hair types and lengths, but it works best on thick or curly hair – especially if you want volume at the crown.
Trim Pixie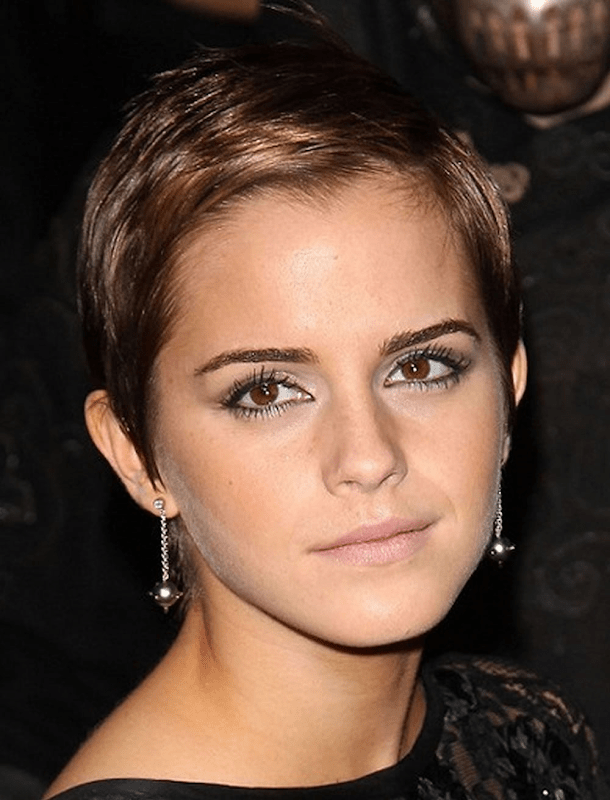 Trim pixie is another hot hairstyle for women in 2023. This hairstyle has been around for many years but has become more popular recently as more celebrities opt for this style instead of blunt cuts or long hairstyles. Trim pixie is perfect for thin hair as it creates volume at the crown area, which helps thinning hair look fuller and thicker than usual. It also creates a nice balance between length and volume so that your face doesn't look overwhelmed by too much length or too much volume at one side of your head only, like what happens when you have long straight hairstyles with blunt ends
Triangle cut hair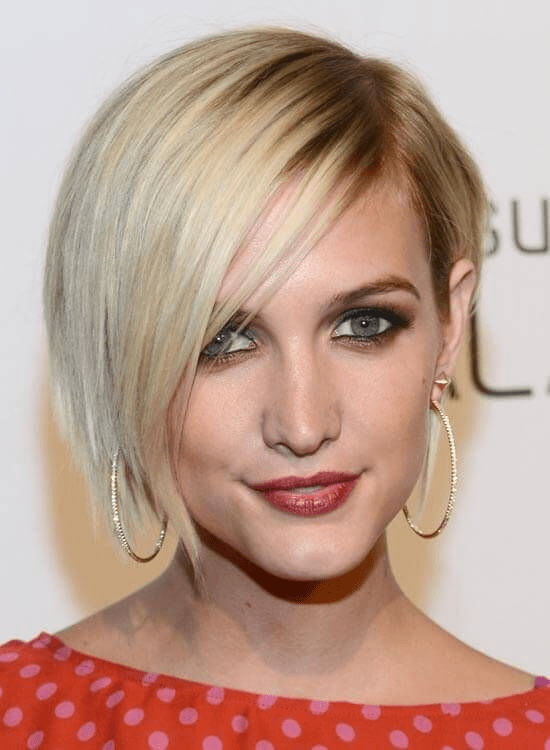 This unique hair technique focuses on cutting hair from a "Triangular" angle, which creates voluminous, easy to style hairstyles for everyday use

The triangular hairstyle is one of the hottest hairstyles in 2023. It looks great on all face shapes and hair types. The sides are cut short, while the top remains long enough to style into waves or curls. The triangular-shaped haircut creates a beautiful face shape by lifting up the cheekbones, making you look younger and more feminine.
Which haircut are you going for in 2023?